By Julia 15 Comments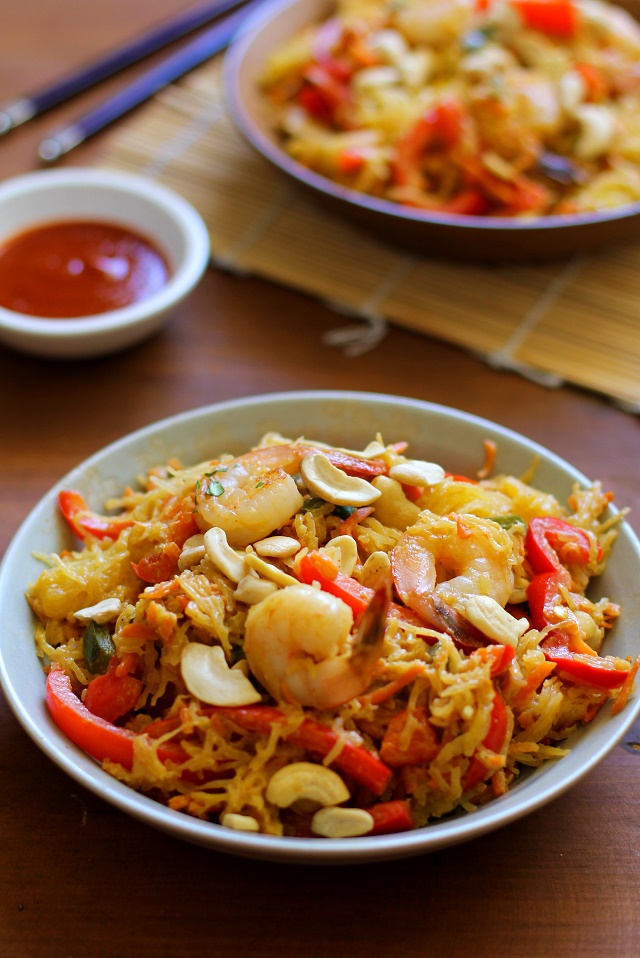 Roughly 67.3% of my diet circa 2000 consisted of Pad Thai. I had the blinders on so hard, I could barely see straight, much less acknowledge other foods. I'd rate Thai restaurants based on the quality of their Pad Thai alone. Too dry? Too oily? The perfect chicken-to-shrimp ratio? Al dente noodles just the way I like? All the right sauce in all the right places? I practically had a score card.
But true to form, the high volume of Pad Thai I consumed eventually yielded diminishing returns until I basically lost interest. It had been a several-year stint since I had eaten the noods…but then one of my girlfriends made a spaghetti squash Pad Thai for dinner, and I about blew a gasket. In a good way, people. In the best way. Visualize it? Yeeeeah!
…
Time for another week's worth of healthy meals. How are you all liking these meal plans…