By Julia 5 Comments
Garlic and lemon pan-seared salmon is the easiest peasiest meal that can be made in under 30 minutes. Keep your weeknights simple, healthy, and tasty!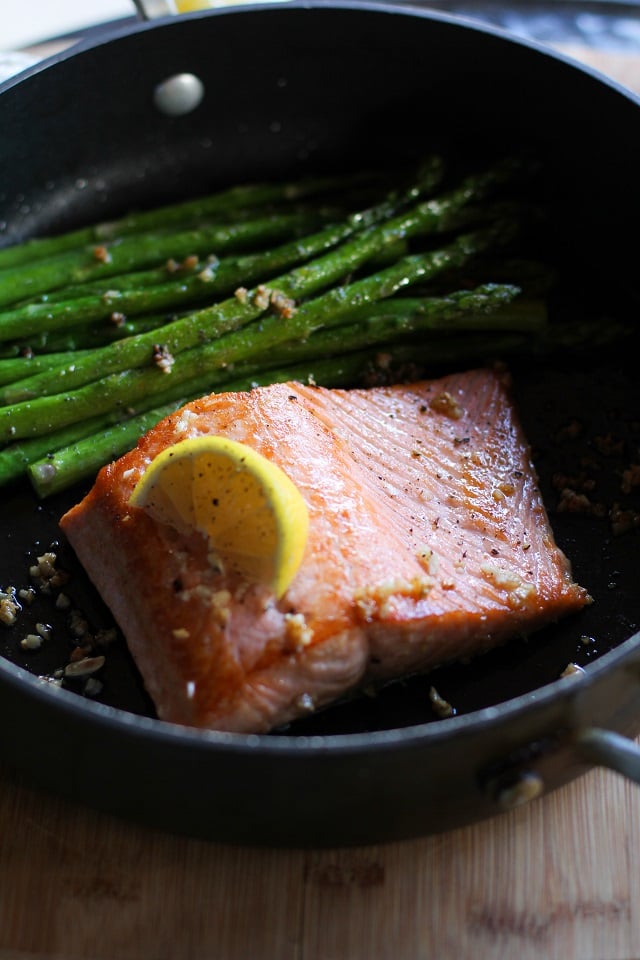 During the snowstorm over the weekend, I was craving all of the omega fats, so I braved feet (inches) of snow, dodged sasquatch (an unsuspecting tourist wearing a poofy jacket), and bartered the last can of pineapple rings in the whole store for the last hunk of fish during the greatest power outage known to mankind, and then used pure alchemy to cook said fish while there was not a spot of electricity in all the land (who'm I kidding, no one fought me for the fish, I don't even like canned pineapple, the power outage was small potatoes, and it didn't effect my house, so I just used straight up electricity as opposed to alchemy).
To summarize: I made this pan-seared swimmer while the snow was falling from the sky and it was marvelous. The End.
…
By Julia 17 Comments
You're going to slap me in the face when you find out what's in this cake. Spoiler…