By Julia 23 Comments
Roasted sweet potato rounds with guacamole and bacon are the perfect healthy appetizer to bring to any bridal shower you may attend.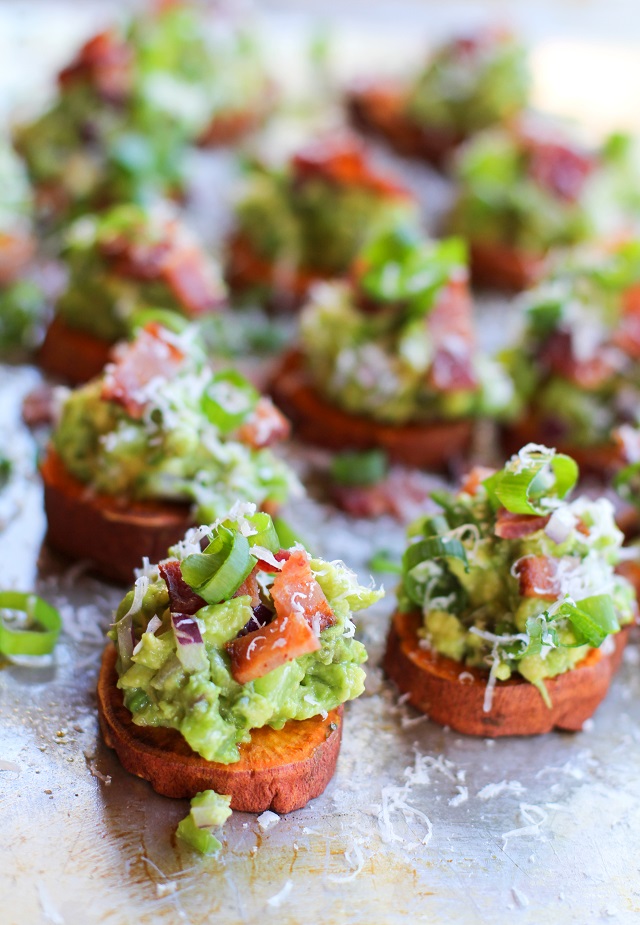 Mondeee fundeeee! Good morrow, mates! Today's un día muy especial! You didn't realize it, but you just crash landed into an interweb bridal shower for my good friend, Stephie. Stephie and her beaux-a-poodles,Alex, are getting tied to the hitching post on April 18, and boy lemme tell ya: they are puh-er-fect-o for the knot-tying. As in, they're so cute together I could squeeze them until their eyes pop outta their really really ridiculously good looking heads.
A bunch of us Stephie-adoring bloggers have gotten together to bring you bridal shower eats and see Stephie off as she becomes a misus. I'm thrilled to be joining these lovely ladies for a virtual smorgasbord, and am honored to be one of Stephie's bridesmaids on her big date in real life, people! I'm giddy with excitement to celebrate in the flesh with Stephie, Alex, and their friends and family.
I had the pleasure of meeting Stephie, Alex, and Stephie's parents back in September, which was like meeting people I had already known since birth. It was quite the adventure, let.me.tell.you. Because I just love the daylights out of Steph, I decided to write her a little letter. And here's how it goes:
…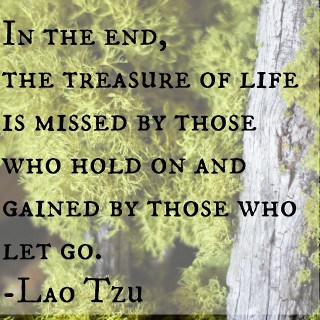 In the end, the treasure of life is missed by those who hold on and gained…