Learn how to de-seed a pomegranate! This quick and easy method will have you hooked on the superfruit.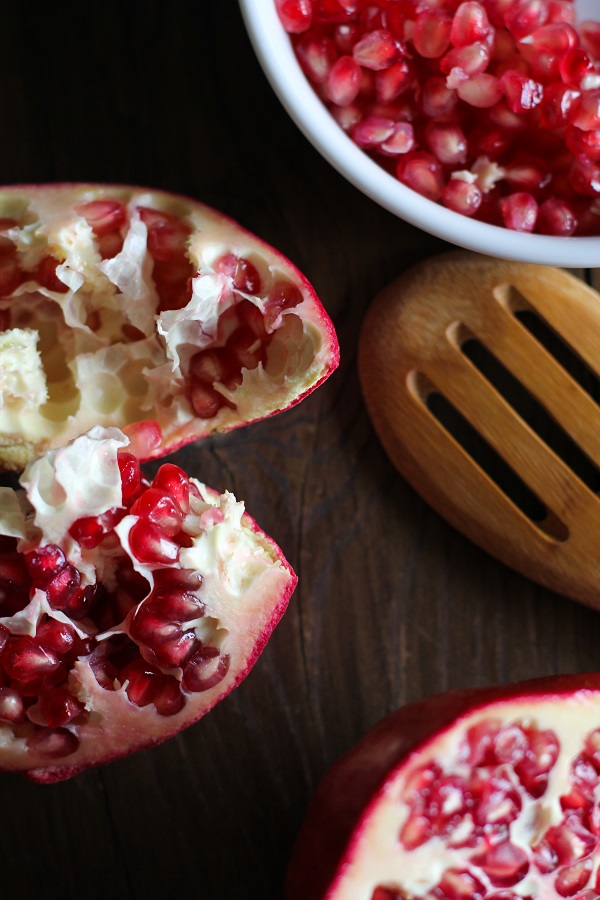 On one of my trips to the grocery store last week, I had a thicker-than-normal amount of fog in the harbor. I began purchasing all sorts of items that were uncharacteristic for me, like duck, yucca root, and a pomegranate. Pooooooomegranates?! Who buys those? Not me. And I'll tell you why: pomegranates are a pain in the beehive to de-seed. Or at least, that's what I thought.
It's a damn shame that I have a total of zero recipes on my blog that call for pomegranate arils (seeds), because they're superfruit with fabulous health benefits. Chock full of fiber and Vitamins C and K, pomegranates are immunity building and support digestive health. They are also full of the phytochemicals, polyphenol, tannins, and anthocyanins, which are potent cancer-fighting antioxidants.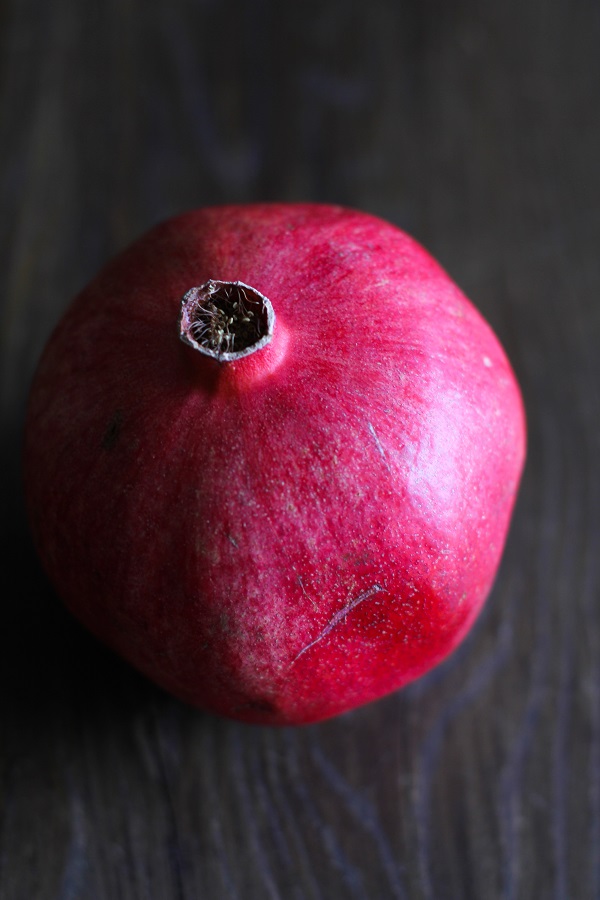 So when I arrived home from my foggy trip to the grocery store and was unpacking my belongings, I began questioning my pomegranate purchase. "Sooooo….who should I give this thing to?" I asked myself. Because laaaaaw knows, I don't have the patience to shove my thumbs in a pomegranate and pluck out each and every one of the arils one by one (which – confession – is what I did in the past).
But then my fight or flight instinct kicked in, and I determined that no – I will NOT give up on this gaaaawforsaken pomegranate. The fog lifted, and I got clever.
I went onto pinterest and looked up tutorials on how to de-seed pomegranates. I found this tutorial from Café Sucre Farine on How to De-Seed a Pomegranate in Less Than a Minute, and for reals guys, it's the easiest thing ever.
This method involves no water, just you, the pomegranate, and a sturdy spoon. I've heard the water method works marvelously too, but I've never tried it myself. Since this method literally takes seconds, it will be my go-to from now until doomsday.
…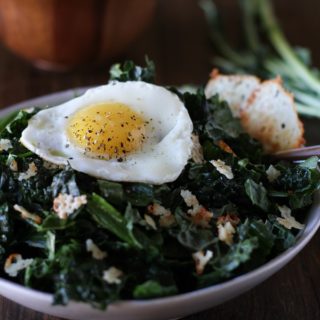 By Julia 17 Comments
AKA THE BEST KALE SALAD IN ALL THE LAAAAAAAAAND! Please don't leave. At least stay for…