By Julia 7 Comments
Gluten free shortbread cookies with chopped pecans and sweetened with pure maple syrup. Lads and ladies: these are paleo.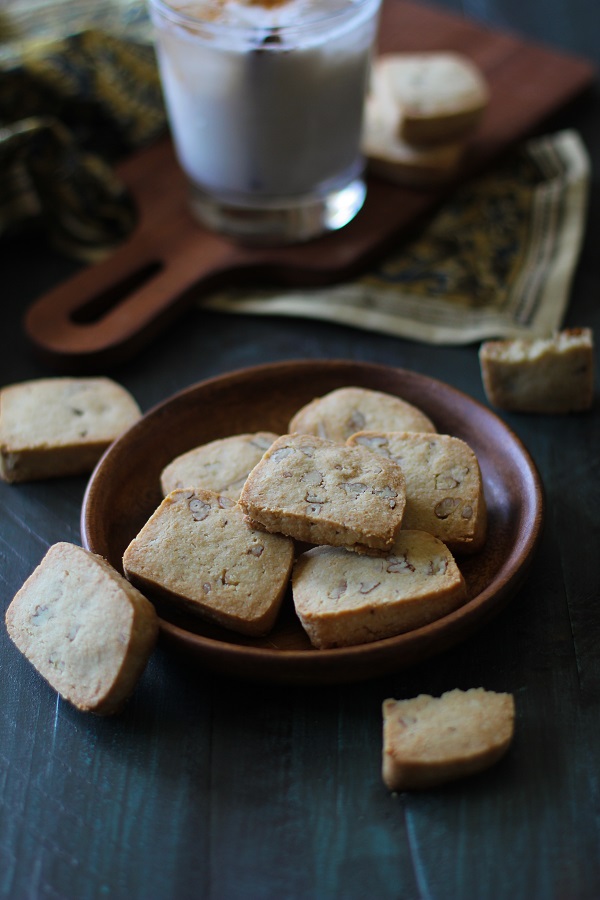 Here's one of the solutions to the "problem" I told you about yesterday.  You'll see the other solution tomorrow. In the meantime, shortbread!
I always thought of shortbread as the filler cookie (the Short Bus Cookie, if you will) that cookie manufacturers put in those holiday cookie tins in order to even out the cookie bliss. Like, they wouldn't want to give you too many linzer, waffers, chocolate chip, or peppermint cookies because that would result in too much ecstasy. And so they placed the less desirable lumps of shortbread in with the other much more desirable cookies in order to ensure you maintained some semblance of balance in life. No joke, I totally thought this. And aparently so did the rest of my family, because whenever we received one of those mixed cookie tins, we picked through all the cookies until there was nothing but shortbread remaining. And then the tin sat. And sat. Until next Christmas rolled around.
It took me until my mid-twenties to realize not all shortbreads are created equal. And if you've never made it homemade, I seriously recommend it! Whole 'nother ball of wax, I tell ya.  I love shortbread made with almond meal and coconut oil because it has an inherently rich flavor, while being all sorts of magical for your body. 

Which brings me to my next point: Xmas cookies made with almond meal and coconut oil are the peanut butter to my jelly. I can't tell you how many cups of coconut oil and almond flour I've cycled through in the last week, but I can tell you this: it's been delicious. And the two ingredients are marvelous for gluten free (and paleo) baking.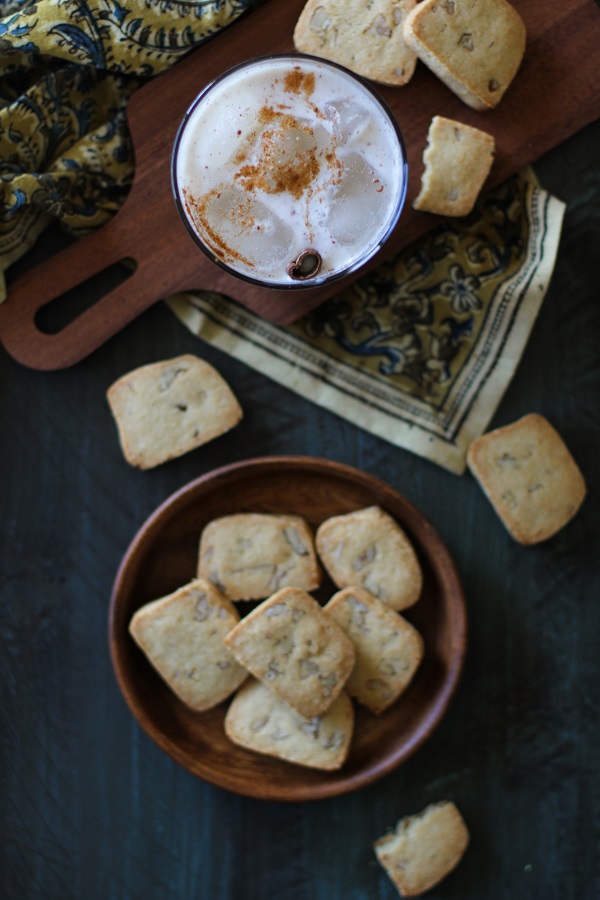 …
By Julia 14 Comments
These grain-free, sugar-free paleo thumbprint cookies are warmly spiced with cardamom, and make excellent holiday gifts….